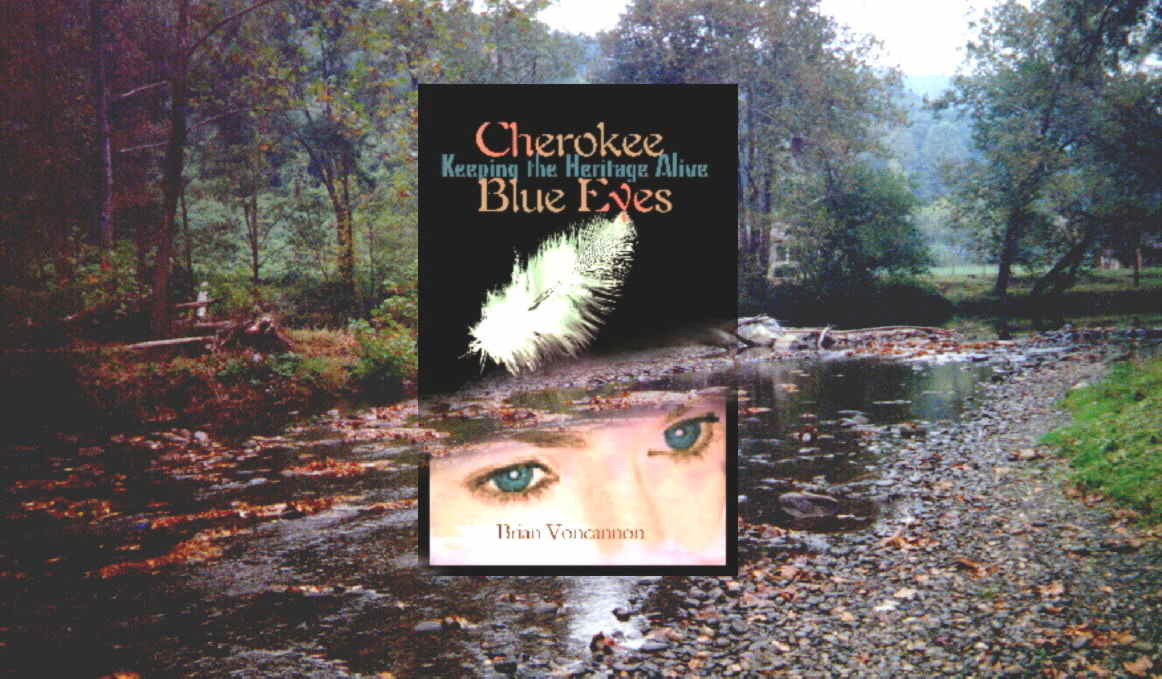 You were told by your family that you are part Indian. Now, what are you going to do with this? You tell others about your proud heritage, but you are scorned. Why is this? Some do not believe you. How can this be? You want to honor that heritage. How can I go about it? I do not know what tribe that I descended from. Where can I start my search?
These questions and more will be answered for you in Cherokee Blue Eyes by Brian Voncannon, author of Living Behind the Shield: A Modern Warrior's Path to Bravehood. From the author's point of view, the reader is given a glimpse into what one can expect in honoring their ancestry, as well as researching it. The author attempts to explain why so many will question your family's honesty when you tell them that you have Native American heritage.
Focusing on those who did not grow up on a reservation or even near the tribe's domain, Cherokee Blue Eyes offers a guide to keeping your heritage alive throughout the face of controversy. Included in this book is the author's infamous essay entitled: The Story of Me and Other Things: A Rather Large Essay Concerning Indian Ancestry Outside of the Reservations, the Wannabe Syndrom, and Other Things that Cause Allergic Reactions.
Although not a genealogy or record book, there are sections are included on basic family research, plus research when the tribe is not known, plus the author's own experiences in dealing with mixed blood research in today's society. Many areas remind the reader of the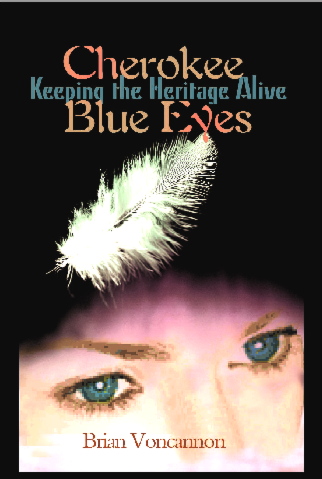 trials and tribulations that Native people suffered during and after the Indian Removal.
The essence of this book is to provide realistic views on what it means to be of a mixed Native background and keeping that heriage alive today.
Cherokee Blue Eyes: Keeping the Heritage Alive by Brian Voncannon is published by Writer's Club Press, an imprint of iUniverse.com. This book is a 6x9 trade paperback with a laminated cover(pictured left). 148 pages ISBN 0-595-15774-2 Retail price is $11.95.
Book stores, book clubs, and libraries should contact:
iUniverse.com, Inc.
620 North 48th Street
Suite 201
Lincoln, NE 68504-3467
1-877-823-9235
iUniverse.com Bookstore

---