Honoring My Heritage






Welcome to my web site which is in honord of my heritage. There are plenty of links, banners, and pages to keep you busy for a while! Probably the most interesting part of this site is or was an Essay called "The Story of Me and Other things". I wrote a book and included the essay in it. I thank you for all of the kind comments that I received in ref. to the same.
Thanks and welcome once again.
---
Completing the Circle
The Hathcock Indian Blood
1999 Revised Edition
by Brian Voncannon
(Limited Number of Copies Available!)
---
By the author of this web site
Click on the cover graphic to visit the book's web site.
---

Cherokee Blue Eyes:
Keeping the Heritage Alive
ISBN 0-595-15774-2
By Brian Voncannon
---
FOUNDER
of the POD

---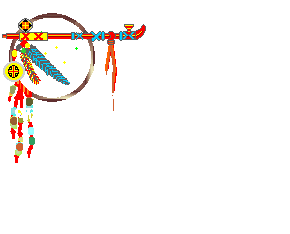 ---
PAGES ON THIS SITE
DON'T BE ASHAMED
ABOUT ME
LINKS
CREDITS
Saponi Connection
The Occaneechi-Saponi Official Web Site
CHEROKEE BOOKS
click here
---
Definitions
---
Tsalagi is the correct term for our people.Pronounced "ja la gee".
Tsalagiyi is used as a term for a place of cherokees, such as the tsalagiyi nvdaghi, or the Texas cherokee.
Uku is the correct term for what is known as "chief".
O'siyo is a greeting in our language. The same as saying "hello". It can be spelled differently as so can the other words due to natural changes in dialect and locality.
Wado is to mean, "thank you".Wadoequais a "great thank you".
Donadagohvi is to mean something like "see you later or til we meet again", when speaking to one person. Dodadagohvi is the same except when speaking to several people at one time.
Blood quantum is a term to describe how much tsalagi blood that you posses. It has been taught to me that only a drop of blood is required. You may see quantities such as 1/16, 3/32/ 1/8, etc. This is all calculated from your full blood ancestor and reduced according to intermarriages with one of another race.
disenfranchised cherokees is a term used to describe those of cherokee blood that are not listed on any of the government rolls, (siler,guion miller, baker, etc.), but are still cherokee. We are the only people in this nation that must prove who we are.
trail of tears refers to the government indian removal act in which thousands of native americans were forced to leave their homes and travel westward to land that was "given" to them by the US. During this 1600 mile march, many lost their lives. So shall the memory of the "trail where they cried" live on forever. This is one of the reasons that cherokees are spread out all over the US.
government rolls are a collection of names and family information that was compiled by various agents at various times throughout history. Each roll had its own purpose. Basically, it gave the government an idea of how many indians were in a given area. Some rolls were also used to provide payment or land allotments. The Baker roll of 1924 was the last roll of the Eastern Band of Cherokee indians.
dreamcatchers are small and sometimes large crafts fashioned by the indians, although not of Cherokee origin. They were used to help filter out the bad and evil dreams and let only the good ones enter your thoughts, more or less!!
Sequoya or George Gist was the Cherokee indian that invented the cherokee lanquage and alphabet.
Ugaya is the Cherokee word for "seven clan society", representing the seven clans of the cherokee.

Please forgive me if any of the information varies from what you may or may not know about the tsalagi and the language. I am human and apt to make mistakes at any point in time!! I am also not a fluent speaker! I am studying to learn! All information contained on this web site is compiled from personal knowledge and various other sources. Those sources that are not of my own are granted the credit they deserve.
THE LORD'S PRAYER IN CHEROKEE
Ogidoda galvladi hehi, galvgwdiyu gesesdi dejado?v?i. Jagvwiyuhi gesv wigananugo?i. Ahni elohi winigalsda hadanhtesgv?i, nasgiya galviadi jinigalsdiha. Nidadodagwisv ogalsdayhdi sgi?vsi kohl iga. Digesgi?vsigwuhno desgitugv?i, nasgiya jidigayojineho jojitugi. Ale hlesdi udagoliyediyi gesv widisgiyatinvstanvgi, sgiyudalesgesdigwusgini uvo gesv?i. I Jajeligayheno Jagvwiyuhi gesv?i, alel jahlanigidiyu gesv?i, ale ejalvgwdiyu gesv nigohilv?i.
Emen
Thanks for the translation Cherokee National Historical Society!
---
The author is a member of

---

Note**All links and services listed on this site are the responsibilities of the webmasters of the same.
Copyright 2003 Brian Voncannon and dedicated to the one true Great Spirit, the LORD GOD ALMIGHTY and his Son JESUS CHRIST.

Copyright 2003 Brian Voncannon. All rights Reserved. Some images and text items are copyrights of their respective authors.