Now Available!!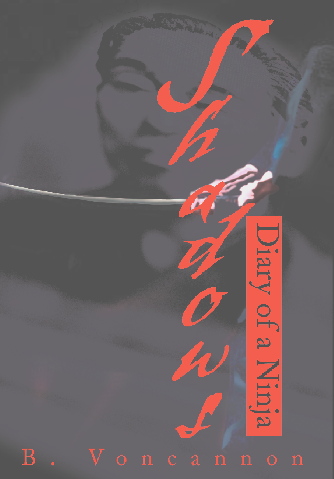 John Hopper is a typical teenager with an interest in the martial arts. Forbidden by his parents to pursue such an interest, he soon meets his new neighbor that will help him accomplish more than just karate lessons. This mysterious new neighbor, Hee Lin, is actually a ninja master from Japan. Coming to America after the murder of his son, he soon chooses young John to become heir to his skills. There is still one deadly problem....Sokata.
Sokata is an evil ninja that was once a master student of Hee Lin. Becoming jealous over Lin's son inheriting the title of master over him, Sokata kills him and attempts to kill Lin. After Sokata's failed attempt on his life, Lin comes to America. Sokata and his gorgeous female ninja counterpart soon discover Lin's location and come to the States in order to finish the deadly mission.
Lin is mysteriously killed one evening and John is left masterless to pursue his ninja skills alone, as well as find the killer of his teacher. Not only does young John learn the ancient art of silent death, but the love of his life and an unorthodox battle to the death awaits him. Will he survive?
As in the world of the ninja, things are not always as they seem. This is Shadows: Diary of a Ninja...

---

The original manuscript was written by the author almost sixteen years ago. It was revised, polished, and is published as a new work by iUniverse.com ISBN 0-595-17233-4.

This book is available through Barnesandnoble.com and Booksamillion.com.

One note on the style of writing used for this book: this book is written as if the main character is telling the story. A bit unusual for a short novel, but I felt that it would add to the concept.

The author has also written a feature length screenplay based upon this work titled: The Keepers.

For more information about this feature length screenplay, please click here.
---

Please check back often as the title will be available from the publisher shortly, as well as major online book sellers. You may also email me if you wish to be notified when this book becomes available.

*
*