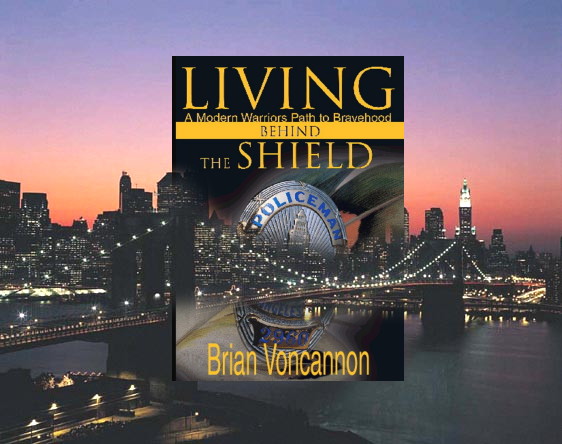 .

"I will tell you up front that your day in and day out life as a police officer involves dealing with those things you can see and do not see…But the greatest battles you will face will be spiritual..."

Bernie Loos
Metro-Dade Police Officer Miami, Florida from 1974 to 1987

.
This is to announce that Living Behind the Shield: A Modern Warrior's Path to Bravehood has been released by Writer's Club Press, am imprint of iUniverse.com Lincoln, Nebraska.

Written from a true-to-life perspective, the author takes you deep inside the soul of the law enforcement officer. While this book is not geographically specific, you will read, as an example, about the requirements North Carolina officers must meet in order to acquire the badge. Then you will journey through the obstacles that officers in any location may face everyday as they grow to veteran status.

The final chapter of the book includes a Christian message geared towards law enforcement officers. The focus is Romans 13, which is scripture directed towards figures of authority, such as policemen. While not exclusively a book about the scriptures, this final chapter will enrich any future or veteran officer's life.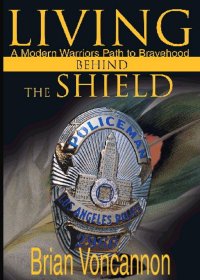 Future and veteran officers will find the text educational and informative, while learning that the are not alone in the battles that they must face each day. The text is quite graphic at times, but is based on the author's actual experiences in the field as an officer. You will not want to miss this title!!
Living Behind the Shield: A Modern Warrior's Path to Bravehood by Brian Voncannon with foreword by Bernie Loos ISBN: 0-595-10048-1 ($10.95 retail cover price) is published as a 6 x 9 trade paperback with a four color laminated cover(see above). The book is now available to order through the publisher and many major online book stores.



Book stores, book clubs, and libraries should contact:
iUniverse.com, Inc.
620 North 48th Street
Suite 201
Lincoln, NE 68504-3467
1-877-823-9235
iUniverse.com Bookstore

---
Other Titles
(Click the link for more information about that title.)
A medical mystery that continues to baffle both patients and doctors. Read a non-nonsense account of the author's personal battle with this disabling illness.
You were told by your parents that you are part Indian. Now what are you going to do with it...and how?
*
Shadows: Diary of a Ninja
John Hopper is a typical teenager, but with one exception...his next door neighbor is a Japanese ninja master. John soon discovers this when he is chosen to become the next master student of his mysterious neighbor. The only problem is the fact that the master's former student is stalking him as he seeks to settle an old score with the master.
---